Product Overview
TORQ – High Tech Materials, Quiet Performance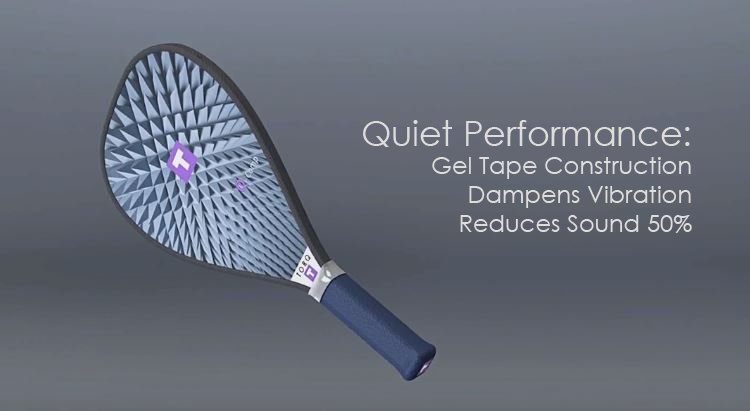 The "Quiet" TORQ Racquet with polyurethane construction and gel tape around the insert and inside the solid edge guard.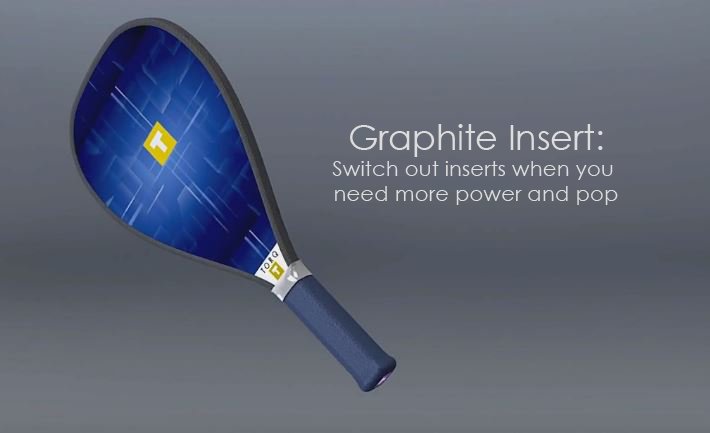 Graphite TORQ consisting of a graphite cover and aluminum honeycomb.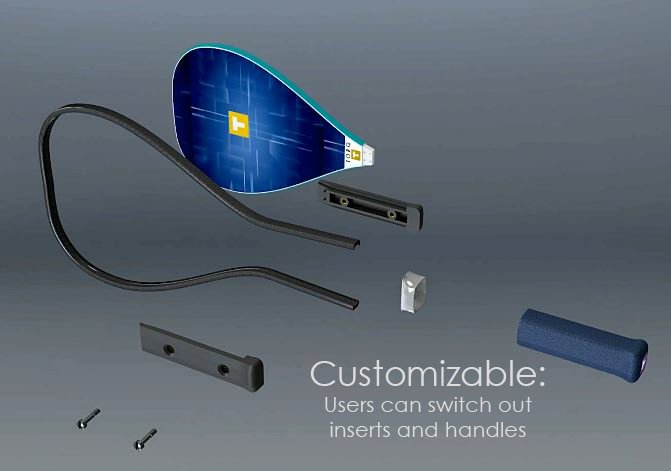 The TORQ Racquet comes apart with quick turn screws.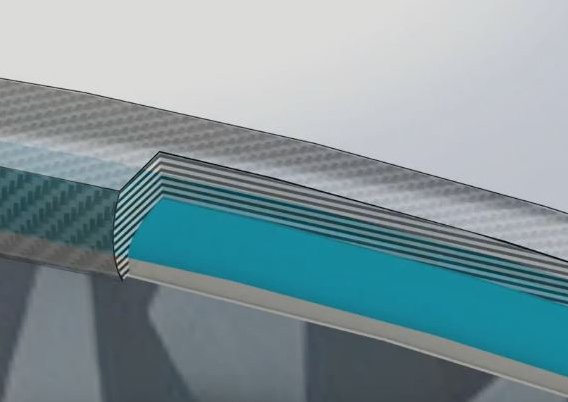 Gel Tape surrounds the insert and tightly fits into the edge guard frame.

The TORQ Racquet Series – High Tech, Interchangeable, Quiet
Pickleball is the fastest growing sport in the US, having grown from 450,000 players to almost 2 million over the past ten years. It is foretasted to reach 4 million players by 2020.
The sport is 50 years old, but its manufacturing has mostly been a cottage industry until three years ago.
The last breakthrough idea happened in the 1980s when commercial airplane flooring composite replaced wood as a new paddle material. Since then every new paddle has been based on the same idea.
Now the fastest growing segment of players is younger people coming from other racquet sports. They expect space age/carbon fiber "racquet" design, and are accustomed to playing with - and paying for - truly high-quality equipment. Tennis, racquetball and squash blogs are full of stories of Pickleball, and how people have added Pickleball to their routines, or switched entirely to this new, less injury prone sport.
TORQ Sports Group has found a way to create a new evolution in the sport, to help it grow to levels of high expectation and performance that other sports like tennis and racquetball already enjoy. TORQ has invented and patented a new paddle design that delivers higher performance, simpler manufacturing, less expensive updates and replacements, and allows the entire industry to participate in its success.

Who we are:
TORQ Sports Group is a Seattle based company made up of experts in the Pickleball and racquet sport industry. Its vision is to introduce new innovative designs and sales development techniques to this rapidly growing sport.
The sport of Pickleball began in the late 1960s as a diversion for a family in Bainbridge Island to keep the kids busy during the summer months. The first games were played with wooden paddles and a whiffle-ball found in a garage. The family quickly made up rules and gave structure to a court sport that was fast, energetic and, most importantly, fun.
The evolution of today's Pickleball equipment:
For years the game was played with wooden paddles cut out of simple plywood sheets. Soon handle forms were added and lighter types of wood were found. But not till the mid 1980s did a new paddle concept arrive when a Boeing engineer took airplane flooring material, made up of light composite honeycomb cores and graphite surfaces, and used it as a wood substitute. Its light weight yet sturdy construction provided the first real breakthrough in the sport. Suddenly paddle design began to be a major factor, creating significant advantages to players and changing the make-up of the market.
Since that time, all manufacturers have built their paddles with the same construction methods and concepts. Not one significant new paddle idea has appeared.
The TORQ Sports Group was created to change all that.